About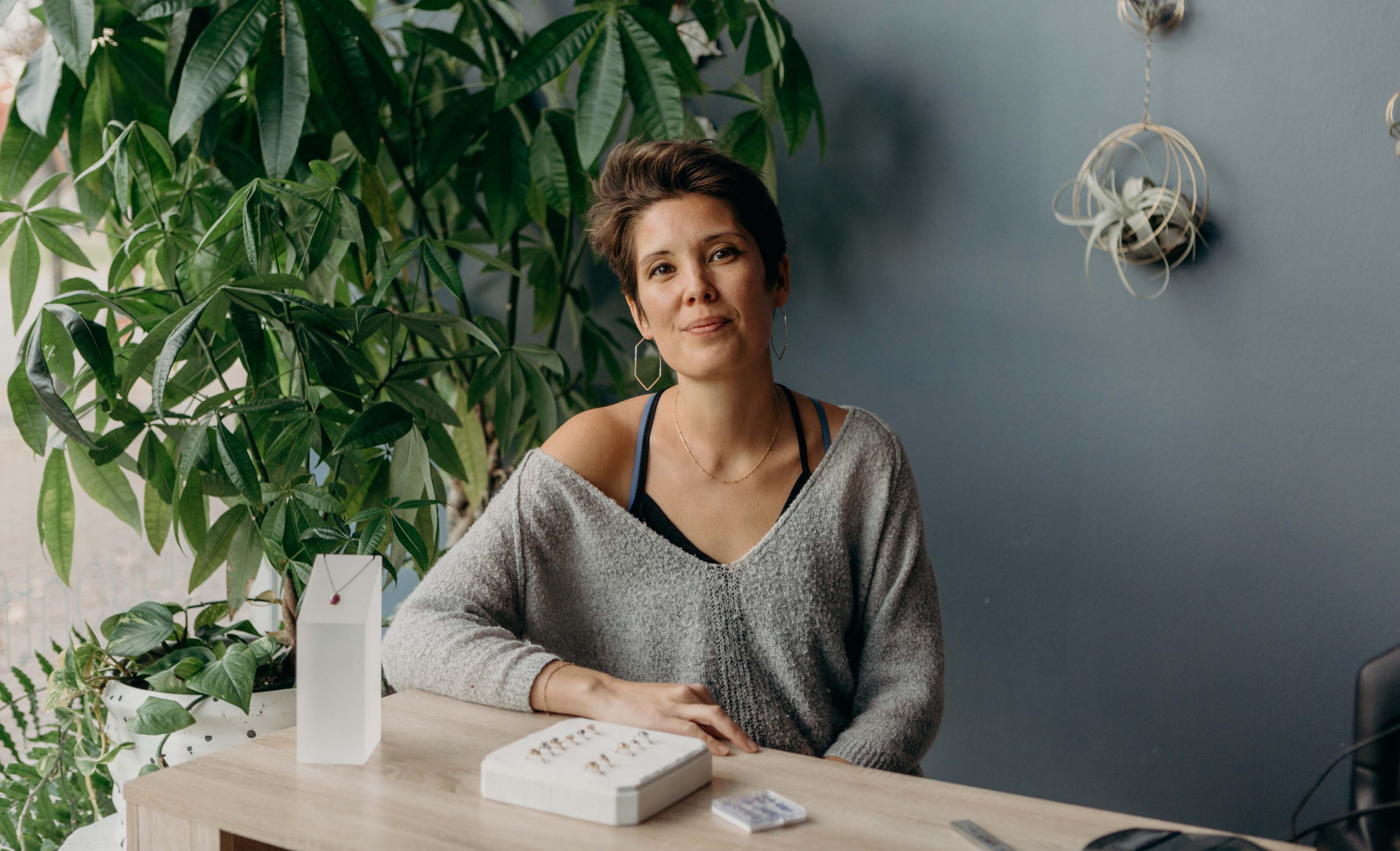 Our Story
Born in 2010 in a small light-filled studio in Charlottesville, Virginia, EBJ found its footing at craft fairs and small boutiques. In 2017, our studio relocated to metro Detroit. Our studio, the heart of EBJ, and our first shop opened to the public in November of 2018. Between the history, community, and architecture- there's inspiration to be found everywhere in the historic Woodward Corridor.
With your support and a mission to create modern everyday and fine jewelry through ethical sourcing, local craftsmanship and meaningful relationships, we opened up a little sister location in Cincinnati, Ohio in 2022. We chose Cincinnati for its beautiful and supportive community, family ties for Elaine, and the reasonable 4 hour drive to our flagship location in Detroit. Our store is located in Oakley Square, across the street from the historic Twentieth Century Theater.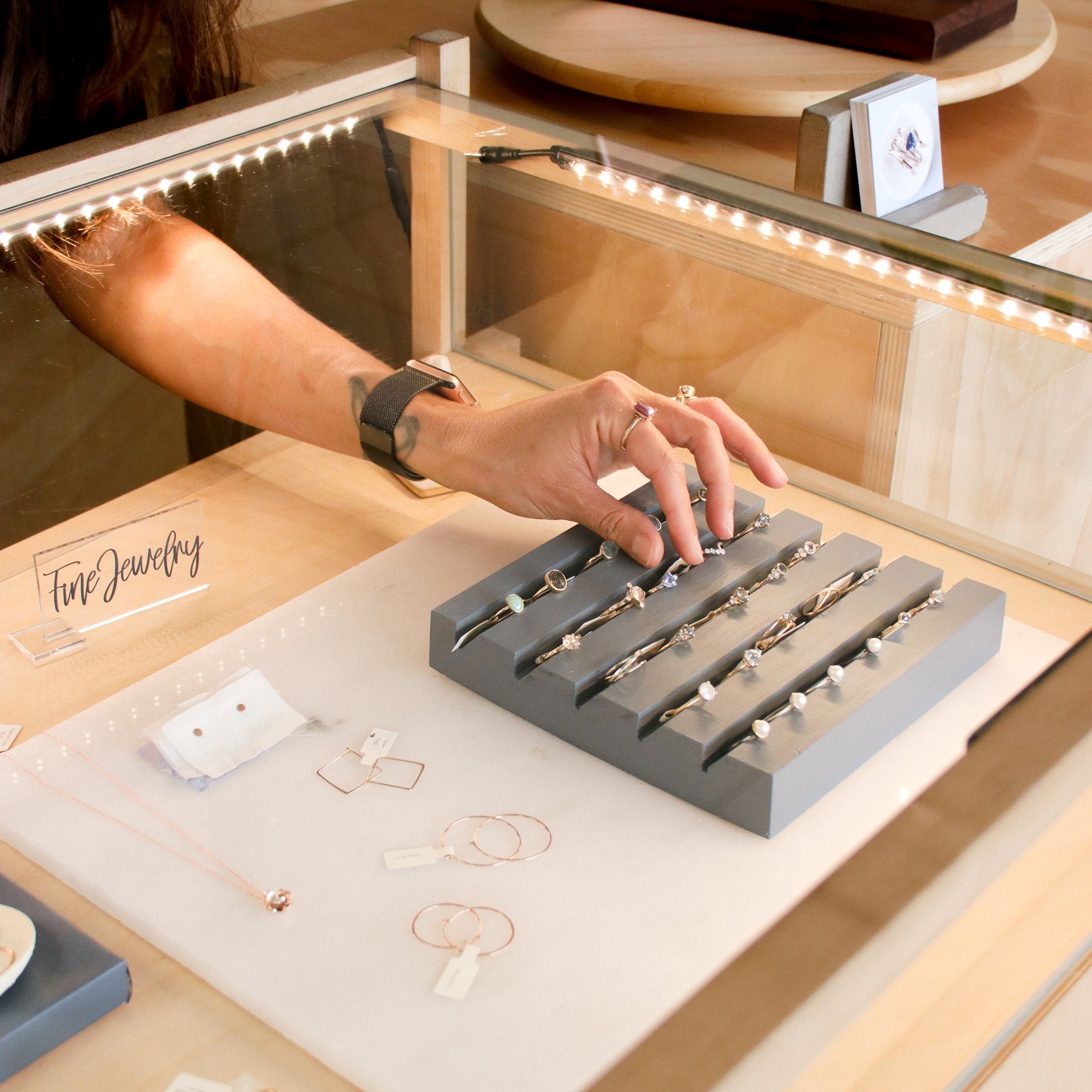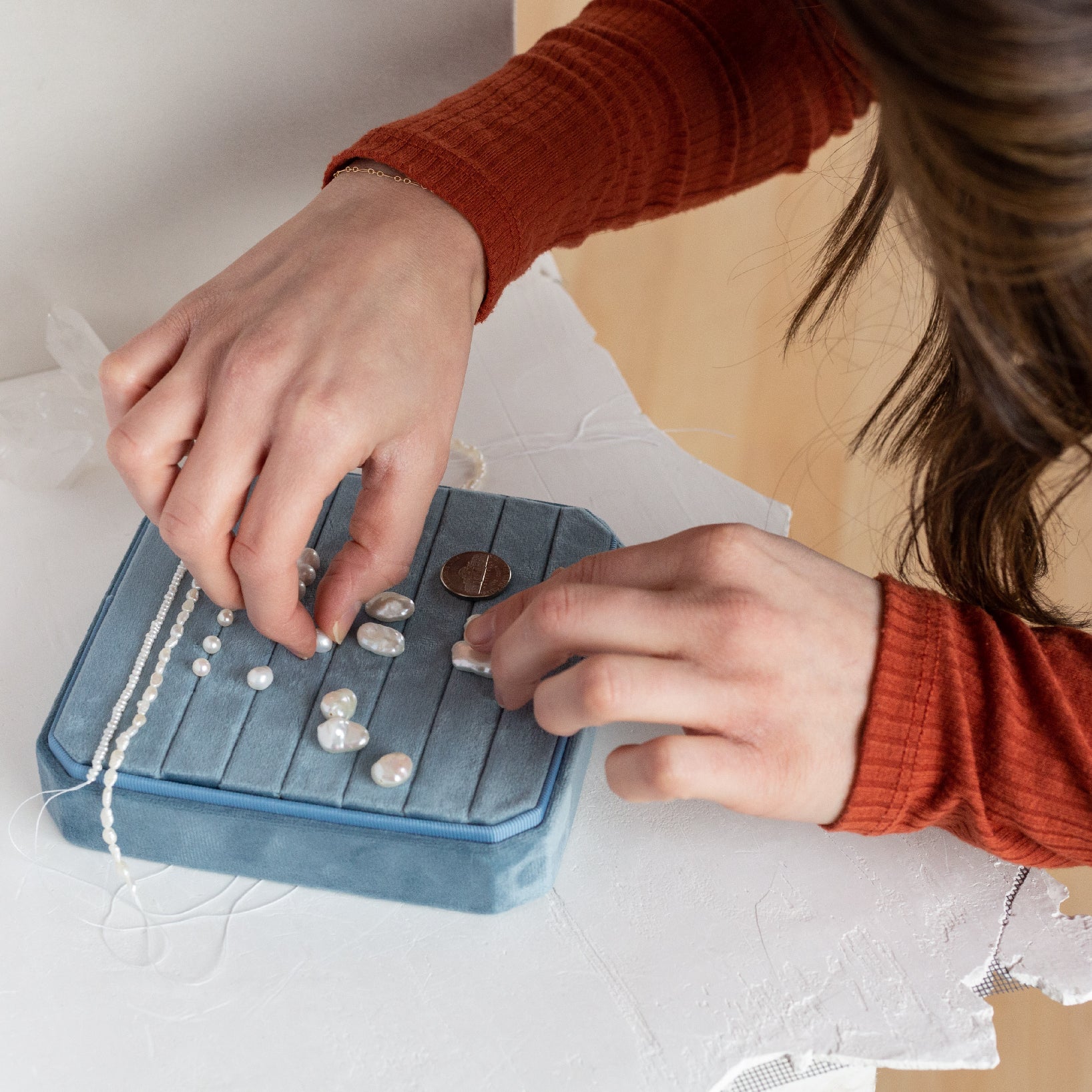 THE EBJ EXPERIENCE
When you walk into EBJ you might hear hammering in the distance, a group of people chatting at the Forever Linked station and music playing on the stereo. With big bright windows our shop is filled with plants, handmade goods, quirky cards and glittering crystals intermingled with jewelry made by our all women team. In our flagship store, you can look just beyond the fine jewelry cases and peer into our work space. Watch our jewelers as they create all of our designs by hand. Or in Cincinnati, you might catch Elaine sketching out our newest collection in her side office. At both locations, you'll be able to talk with and see the people who are making your jewelry. We can't wait to see you!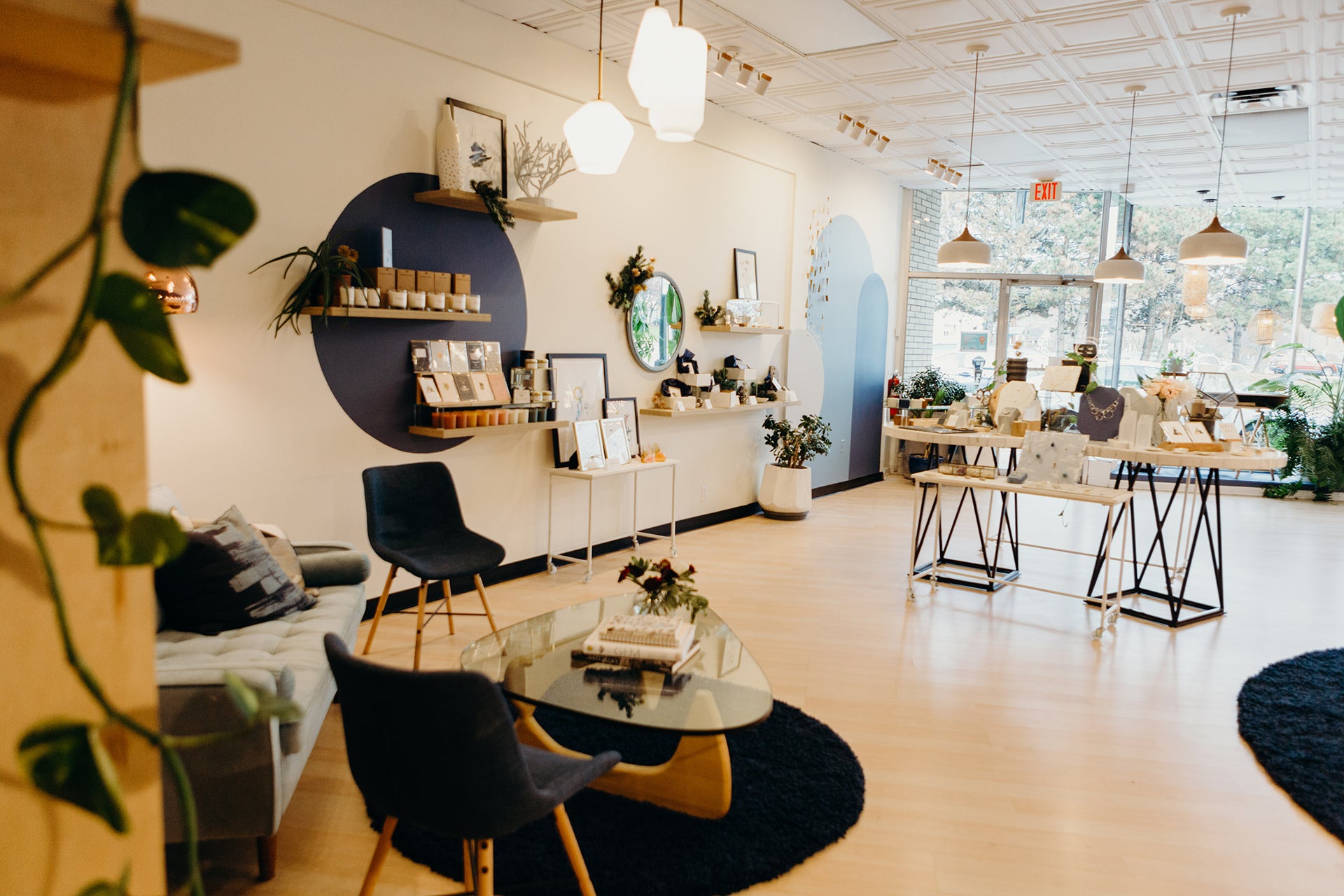 Meet the Team
Our all women team is composed of art school grads with a love of design and passion for handmade.